Welcome to Global Sports Authority
A Multi-Sport National Organization
---
Create your profile, join tournaments & leagues, share photos & videos, participate in discussions and get listed in our advanced team ranking system!
JOHN 3:16 For God so loved the world, that he gave his only begotten Son, that whosoever believeth in him should not perish, but have everlasting life.
Global Sports Authority was established in September of 2002 by Founder and CEO Wayne Roberts. Since our inception, our main goal has been to provide the best competition possible in league and tournament play in the various sports offered. The primary focus of GSA is the development of programs that allow teams of all skill levels to compete against one another in a fair and safe manner.
GSA has experienced directors and staff that have been with other national sports organizations over the years. Their experience has allowed them to create high quality competition for the top amateur sports teams in the USA and beyond, all the way down to teams that are just trying their luck at local league and tournament play.
Read More...
Build Team Profile
Become a Director
Host a Fundraiser
Build League Profile
---
Latest News from GSA
---
Latest news information from Global Sports Authority
GSA is looking forward to the 2014 season. We would like to welcome everyone to the GSA National website. We are currently in 31 States hosting events for 6 Sports. We have 60 Total Directors in 31 States in 8 Regions. If you would like to find out more about GSA please feel free to contact a Director in your area or contact our National Office. Click Here to find a Director in your Area. We held our 1st Annual National Convention in Georgia in 2012 and it was a big success. We would like to thank all the Directors that participated. Now we are planning our third Convention for December 6-7, 2013 in Austell, Ga. We anticipate our Convention this year to be a huge success. We plan to have information out very soon on our 2014 World Series for several sports.
---
2014 World Series
---
Tournaments & events hosted by the Global Sports Authority

At Global Sports Authority, we pride ourselves in being one of the largest multi-sport organizations hosting tournaments nation-wide. We host tournaments for a large number of sports such as baseball, slowpitch softball, fastpitch softball, soccer, basketball, football, horseshoes, golf, and lacrosse for all age groups and classifications. We have a dedicated staff of directors, and officials providing the ultimate sporting events for your state sport.
View World Series Information
Register Your Team
---
2014 GSA Sports Rule Books
---
Softball, Baseball, Youth, Adult and Miltary Sports Rule Books
Click the link for the appropriate rule book.
Slow Pitch Softball Rule Book
Military Slow Pitch Softball Rule Book
Girl's Fast Pitch Softball Rule Book
Boy's Baseball Rule Book
Youth Basketball Rule Book
Adult Flag Football Rule Book
Co-Ed Kickball Rule Book
---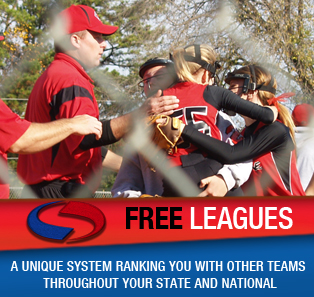 Register your team
About Global Sports Authority
2014 World Series Information
State Directors
Team Insurance
Coach, Player, Parent Search
Director, Umpire, Referee, UIC Search
Our Unique League System
View Photo Gallerys
Regions & Sub Regions of GSA
GSA Sports Pages on Facebook

View All GSA World Series Events